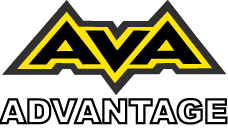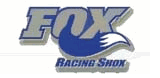 Fox DHX 5.0/4.0 Coil Speed Sensitive DamperAdjuster Kit
This system has been discontinued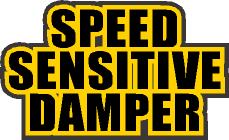 Replaces the ProPedal Adjuster with a low speed compression adjuster and a custom valved high speed piston system in the existing Fox piggyback housing. This conversion complements
the revalved main piston to completely convert the DHX/VanRC* to a true speed sensitive damper.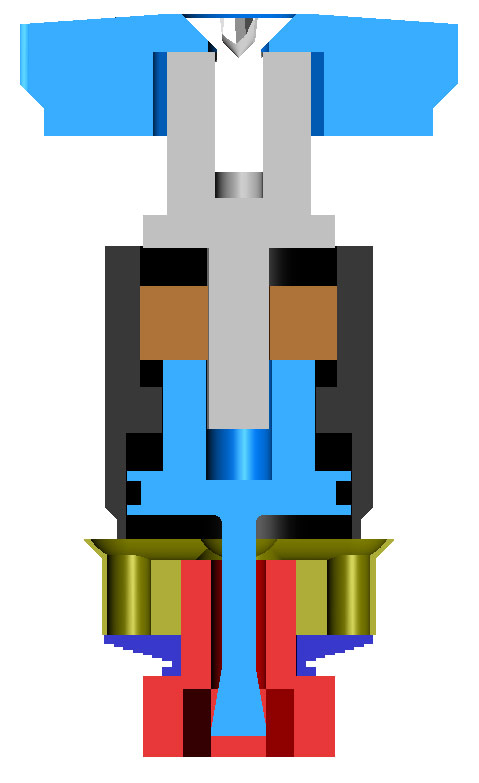 ...For Technical Discussion Click Here...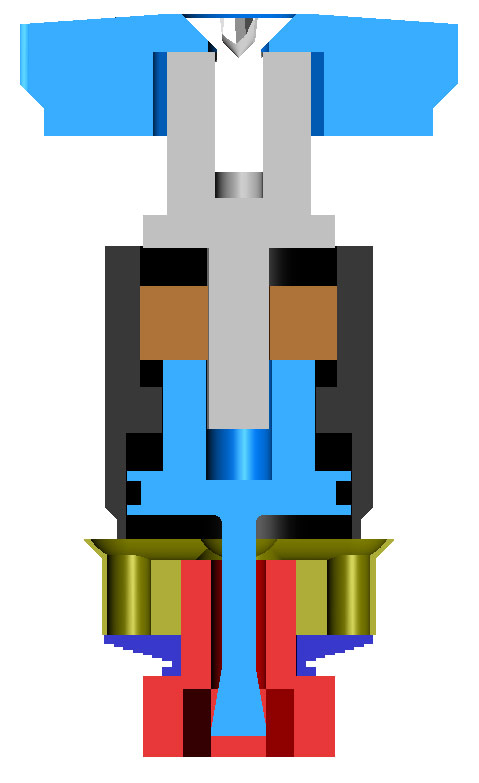 Includes custom valving and setup for rider, frame leverage and conditions, and printed set-up chart.
Also includes complete rebuild service, new improved seals and dust wiper system, oil, nitrogen charge and typical wear parts* included in price

*(Typical wear parts: shaft seal, dust scraper, shaft bushing, reducer DU bushings, and o-rings)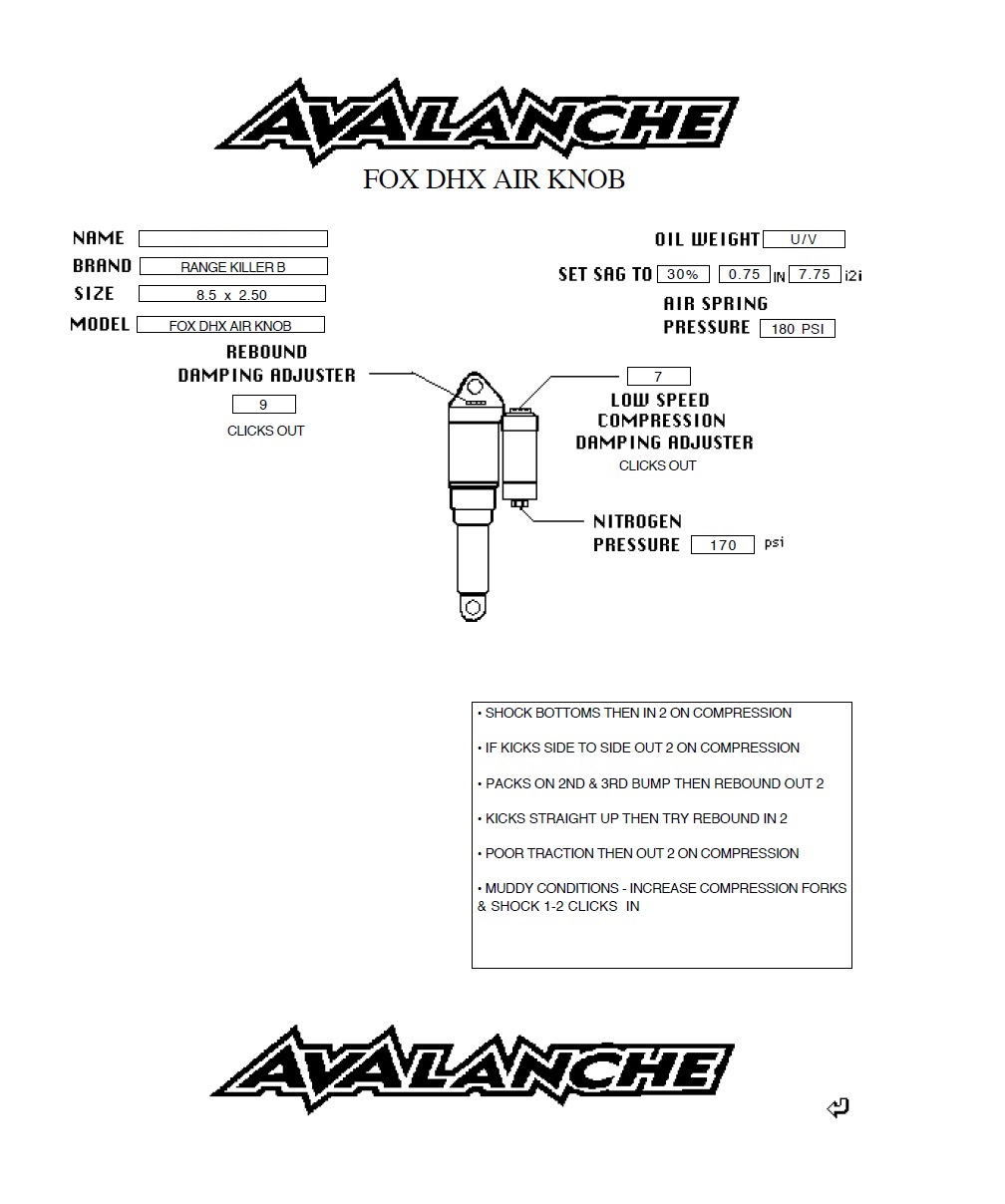 Optional:
Choice of Reservoir Volume Expansion Kit: modified reservoir( included in the cost) or extended volume cap ($49).
The larger the reservoir the less pressure increase during full compression, this pressure effects the midstroke harshness for rising rate linkages.
Also the longer the run the hotter the shock gets, and with small reservoir volumes this could double the pressure in the shock at the beginning of the stroke and make it feel topped out or over preloaded.
Regressive linkages like the "Sunday" only benefit from the bottom-out original unmodified reservoir. Most frames will need more nitrogen volume and will require the modified reservoir.
High rising rate frames and aggressive extended downhill runs on linear and progressive linkages will need the extended reservoir.
If you are looking for the SSD mods for a DHX RC4 click here:
Not available as a self install kit.
Damper Modifications apply to:
| | |
| --- | --- |
| | |
| DHX 5.0 discontinued | DHX 4.0 discontined |
Fox DHX 5.0/4.0


Shown with Optional Extended Reservoir Cap (available now)
DHX 5.0/4.0 SSD ADJUSTER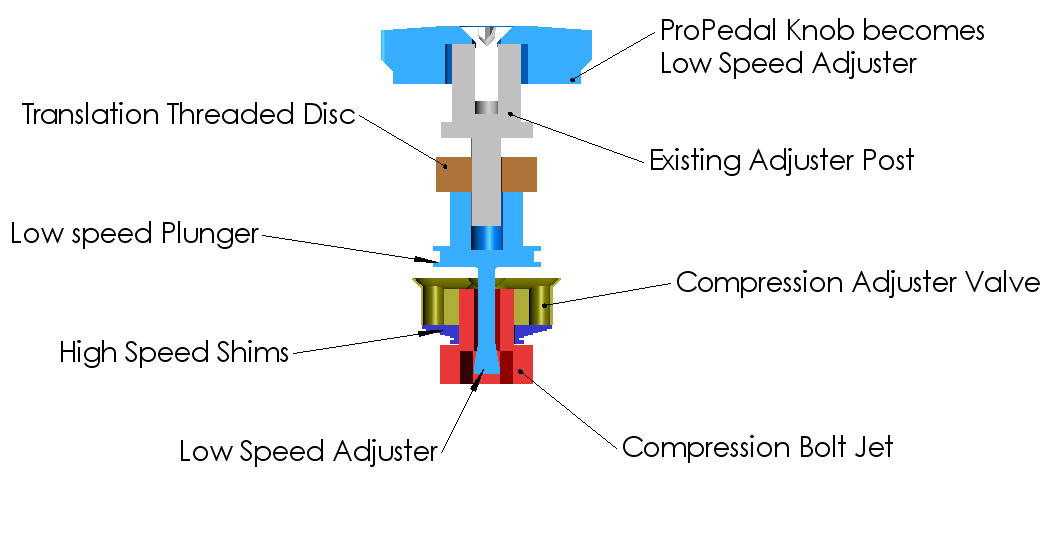 Low speed adjustment - 15 clicks provided now with the existing Blue Propedal knob
High speed adjustment - Internal Shim Stack
Revalvable High speed Shims to tune out high speed harshness and dial in bottoming control
Installs directly into the DHX housing, uses exiting Propedal knob as new low speed adjuster
Shape Factor Bottom-Out Bumper

Fox DHX RC4/5.0/4.0 and VanRC* Speed Sensitive

Shape Factor Bottom-Out Bumper

Add option here

Price $24.95

Available Now

DHX Extended Reservoir Cap
shown anodized (gold)

Fox DHX 5.0/4.0 Speed Sensitive

Extended Reservoir Cap

Increases Nitrogen Volume by more than 2.2 times Stock

Eliminates midstroke shock damper stiffness caused by heat affected reservoir pressure build-up

Leak proof needle charging system

Easy to install, can be added later after SSD
modifications if desired

Adds 4.5 mm to length of DHX-5.0 reservoir.

Adds 14 mm to length of DHX-4.0 reservoir.

Anodized

Add option here

Price $49
Fox DHX 5.0/4.0
Improved IFP's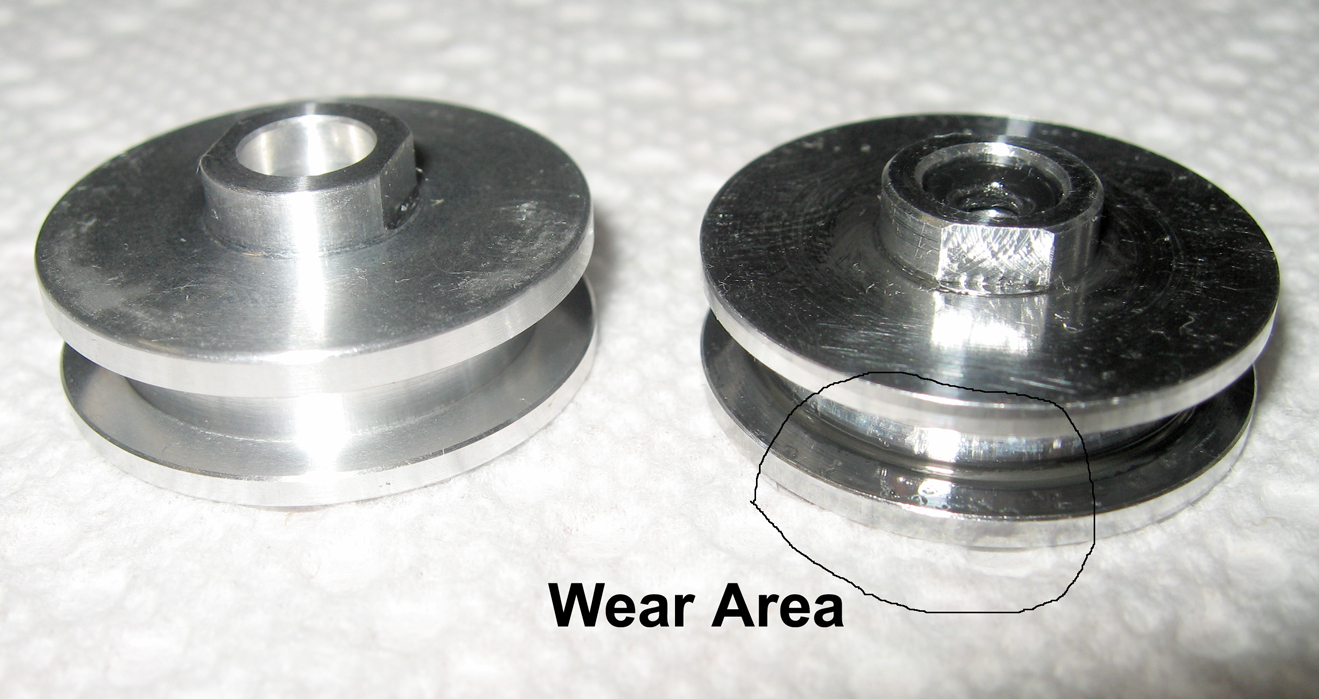 DHX IFP
Replacement to the left
After 2 or 3 years of riding the Internal Floating Piston
in the Fox DHX reservoirs begins to wear and allows the IFP to tip in the reservoir
and allow air and oil to leak between them.
This replacement IFP has been redesigned with a wider land and tighter tolerances and prevents this from happening. It is also hard coat anodized to prevent wearing out.
We may suggest you replace the stock IFP when we inspect your internals or
replace it now to prevent a blown shock in the future!
Add option here
Price $29.95
Available Now

DHX with remote reservoir DHR version
e-mail at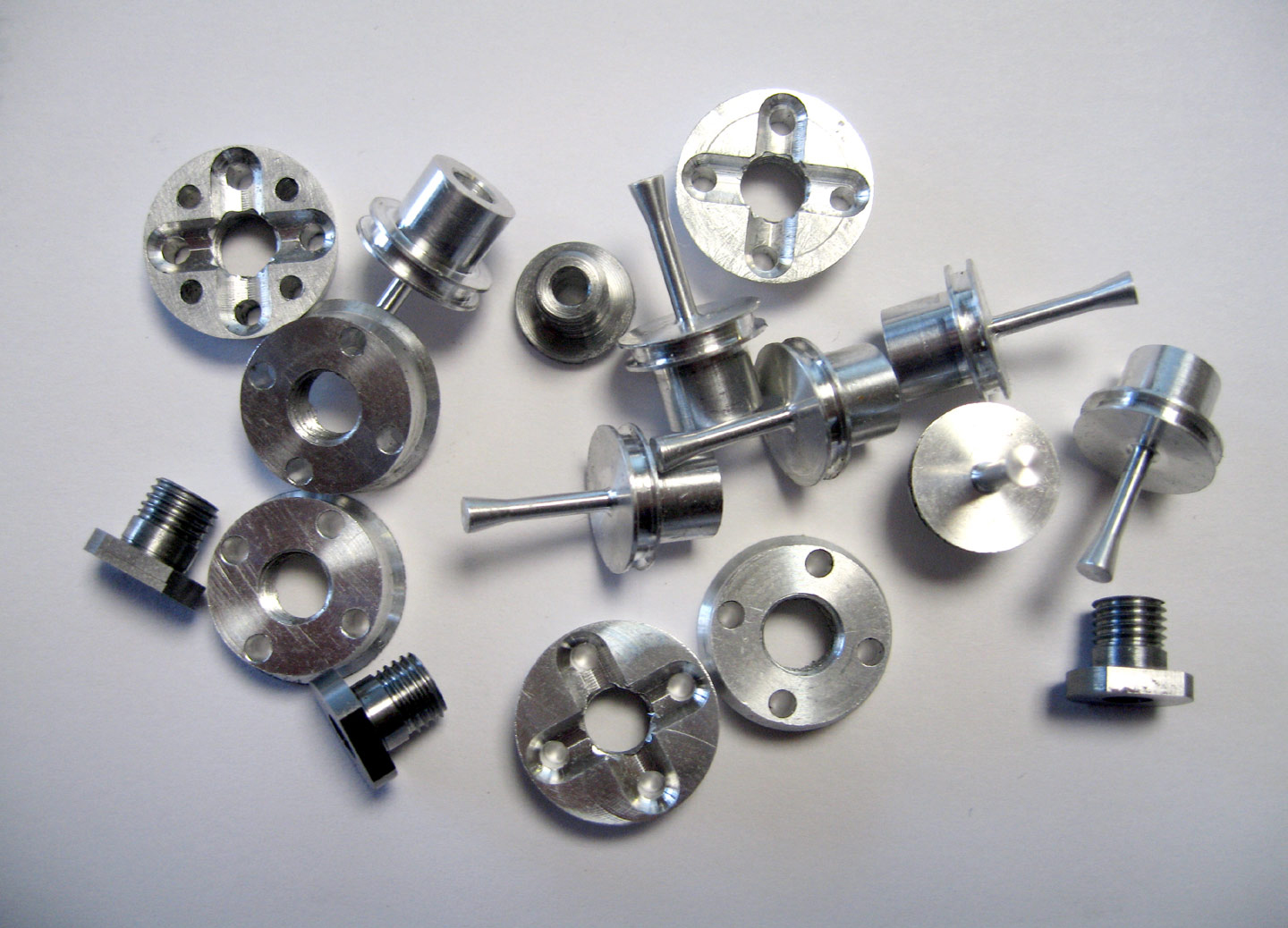 :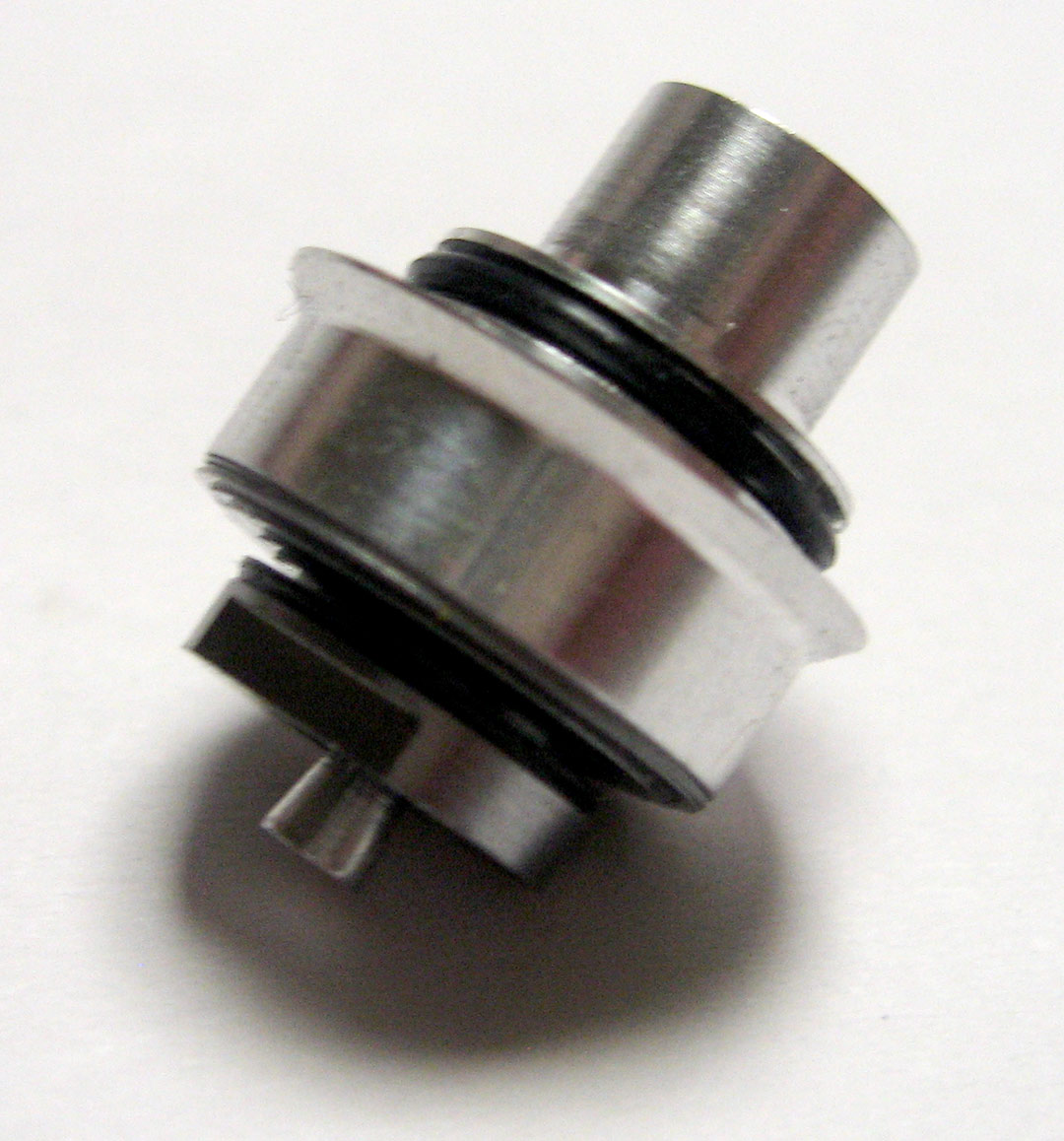 techinfo@avalanchedownhillracing.com