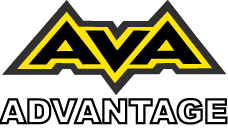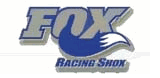 Fox VanRc/Performance Rc and Marzocchi Bomber CR
Speed Sensitive Damper Mods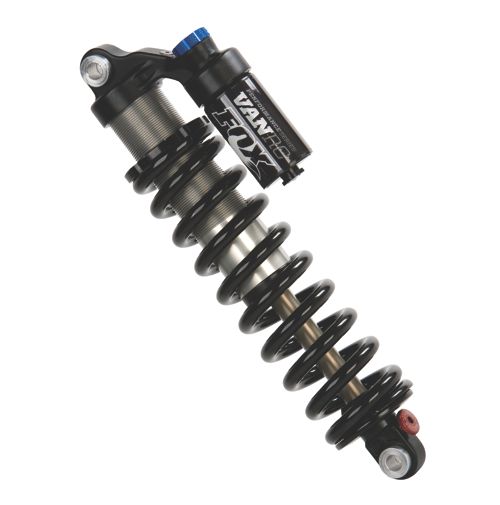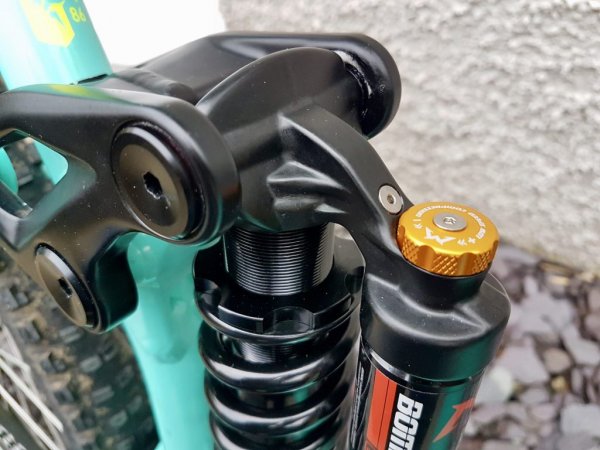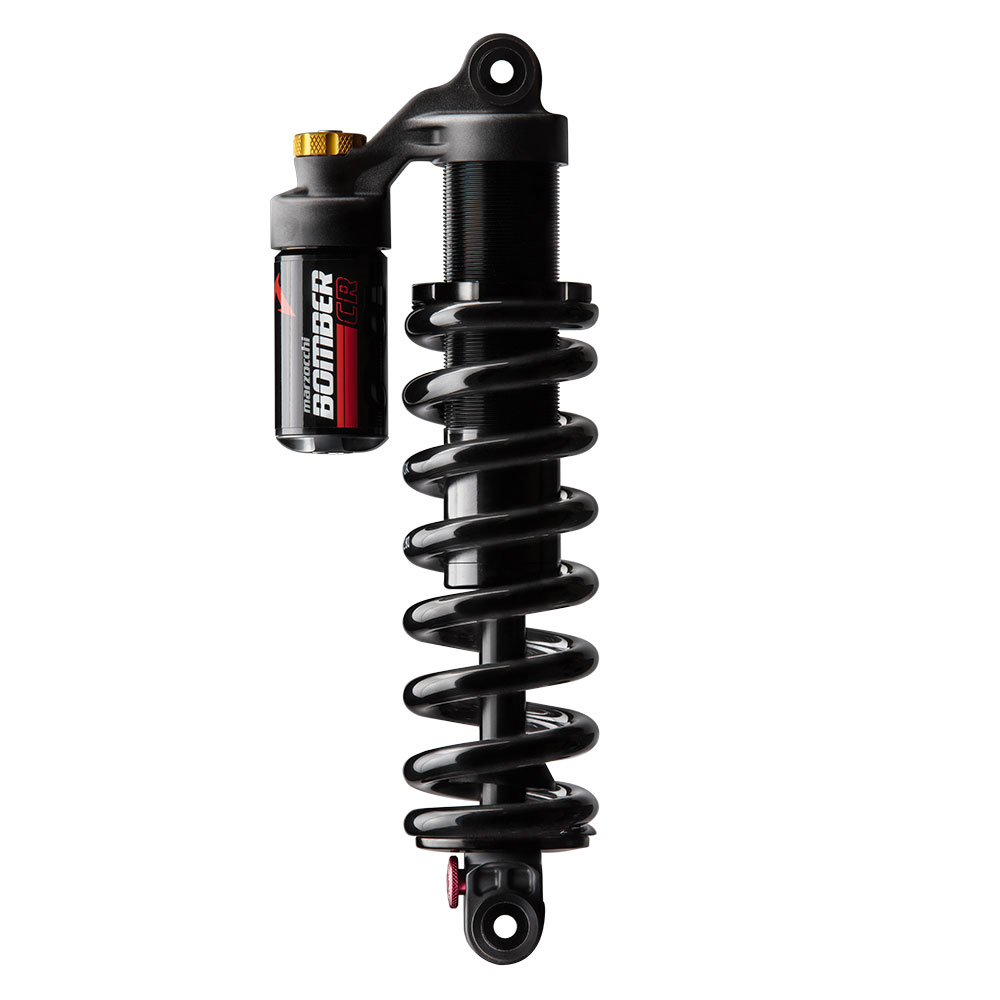 Best AVA option for custom valving for coil compatible progressive/rising rate linkage designs!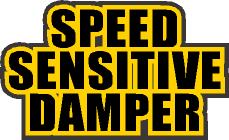 Why is this shock your best choice for a custom valved Fox/Marzocchi shock?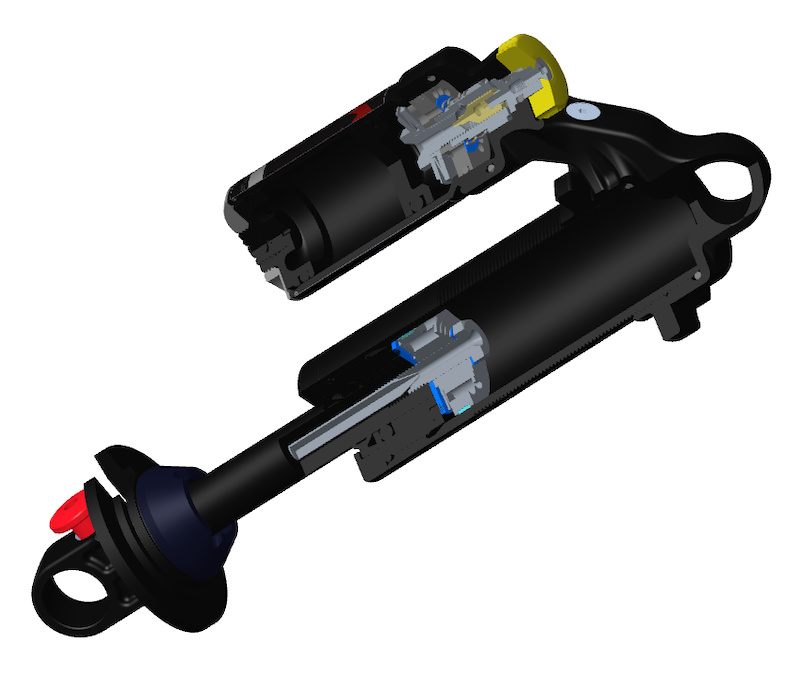 Low initial cost (under $350 new)
Larger midvalve style main piston (27 mm same as 11-6)
Shimable compression adjuster design for tuning high speed harshness out.
Compact light weight design that fits nearly all frames.
Compatible with most aftermarket springs as well as Fox's new SLS springs.
Works with all hardware reducer options and RWC needle bearings.
Available in standard sizes, metric sizes and trunnion mount.
Reconfigurable mix and match parts for eye2eye and stroke changes.
Set it and forget it tuning simplicity.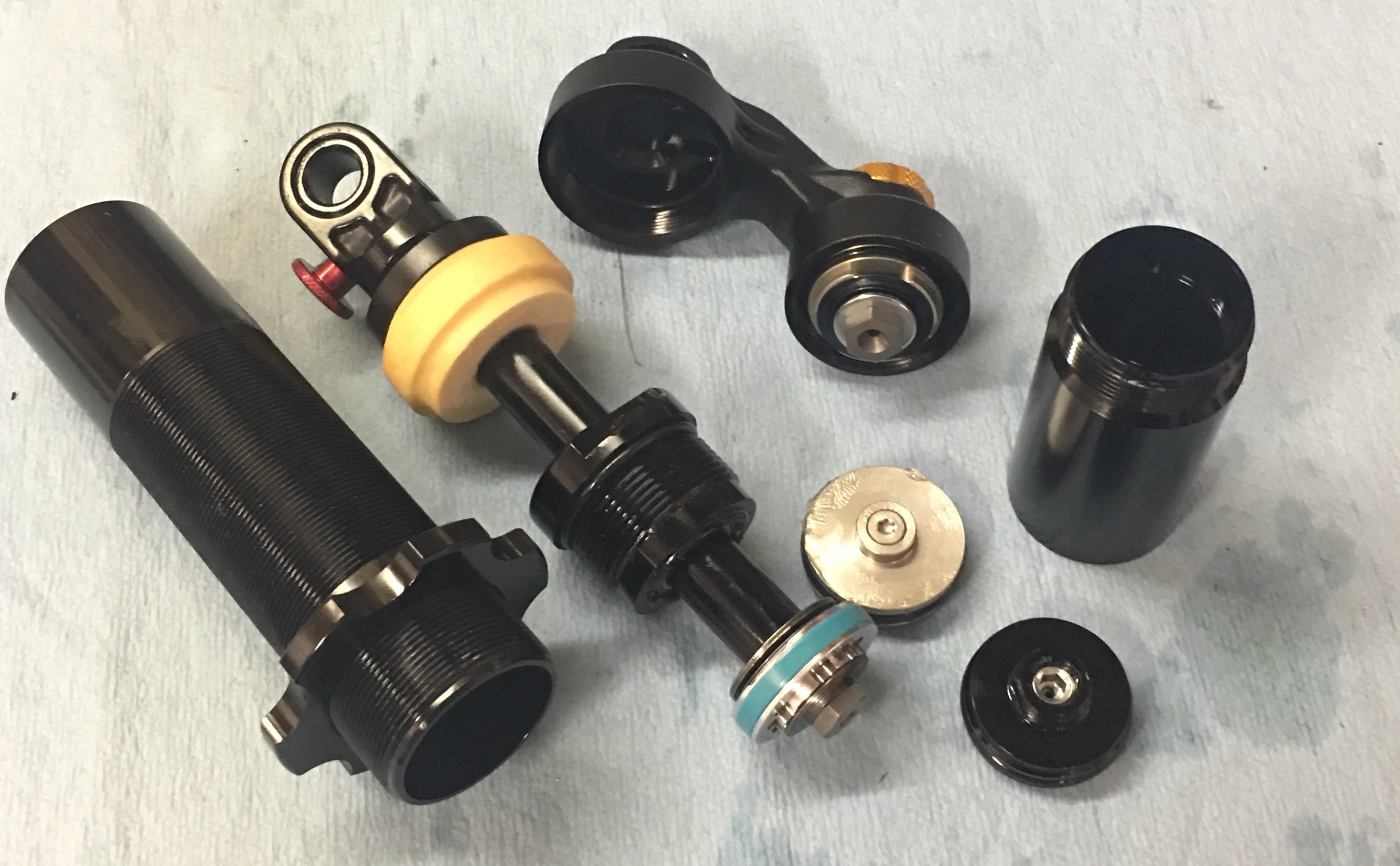 Why do I need a compatible linkage that will accept a linear coil shock?
A progressive linkage starts at a much higher leverage which makes the shock feel softer at the top of the stroke,
as the shock compresses the leverage will make the shock spring feel stiffer and the shaft speed will also increase
causing the damper to automatically feel firmer to resist bottoming naturally.
This allows us to valve the shock for a plush, supportive feel with no bottoming.
Matching shocks up with the proper leverage allows them to use all the travel effectively and perform at their best without band-aid solutions,
such as over damping, stiffer springs, larger bumpers and of course position sensitive bottom out devices in the reservoir or air can.
How do I know if my frame has a compatible progressive linkage?
If your bike lists coil options or uses a very large air can system with no volume reduction spacers, more than likely its fairly progressive.
Also if you have maximized the air volume and still can't use all the travel then the rate is very progressive.
or
List of some of compatible bikes with our coil conversion:
YT Tues, G.G. The Smash, Transition Sentinal/Patrol, Oreba Rallon, Trek Slash, Evil Offering, Knolly Fugitive LT/Warden, YT Decoy/Capra,
Santa Cruz Turbo Levo/Stumpjumper/Nomad, Yeti SB130/140/150, Kona Process 29er
Not on the list, Just call or e-mail us!
This modification consists of a revalved main piston and modification of the compression adjuster to convert the VanRC/Bomber CR to a true speed sensitive damper.
Includes custom valving and setup for rider, frame leverage and conditions, and printed set-up chart.
Also includes complete rebuild service, new improved seals and dust wiper system, oil, nitrogen charge and typical wear parts* included in price
Available Sizes
We can recommend a spring rate and shock size and you can order here:


Standard: 7.5x2.0", 7.7875x2.0", 7.7875x2.25", 8.5x2.5", 8.75x2.75", 10.5x3.5"(custom size)
Metric: 210x50mm, 210x55mm, 230x60mm, 230x65mm, 250x75mm (from Marzocchi only)
Trunnion: 185x52.5mm, 185x55mm, 205x60mm, 205, 65mm, 225x75mm (from Marzocchi only)
( For custom sizes please call or e-mail)

*(Typical wear parts: shaft seal, dust scraper, shaft bushing, reducer DU bushings, and o-rings)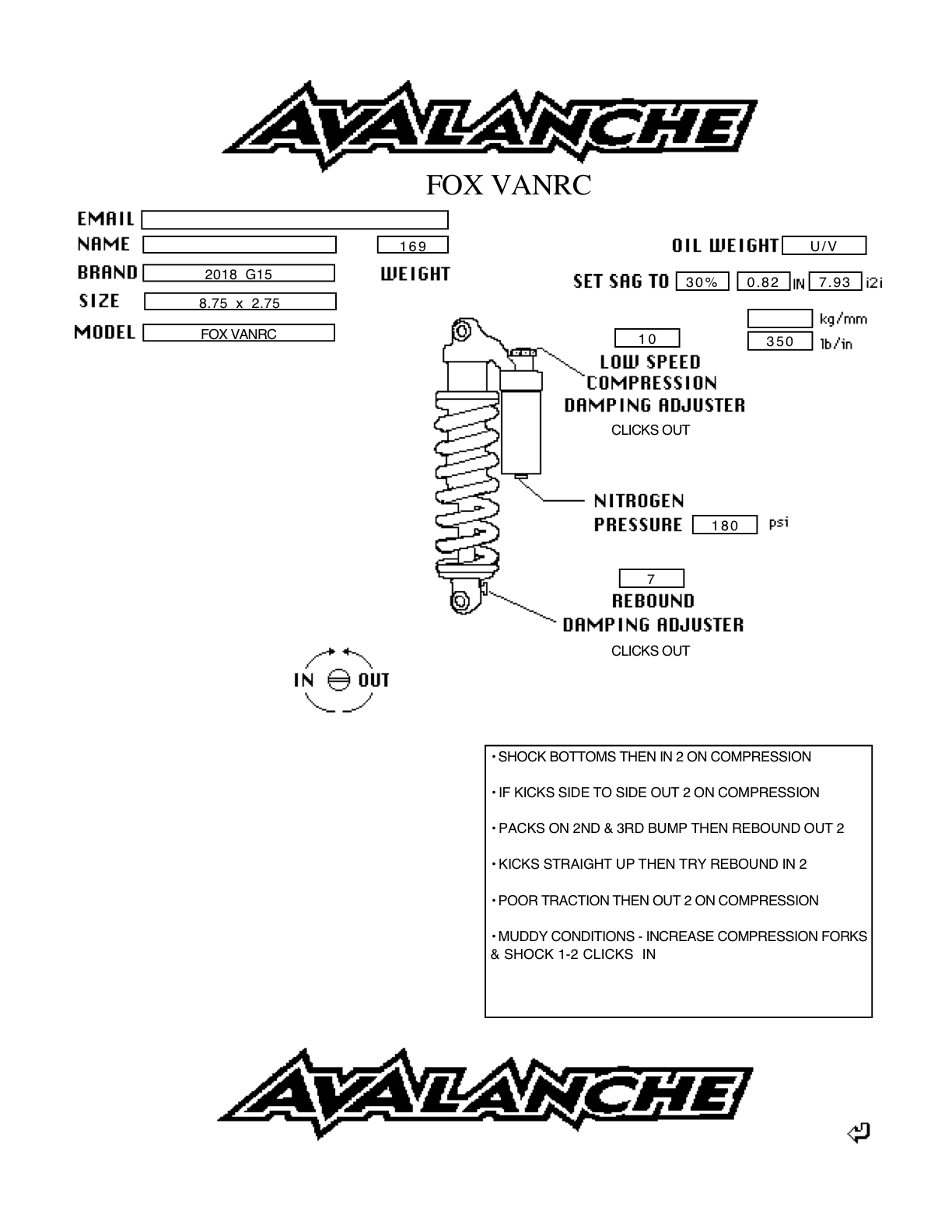 Low speed adjustment - Modified low Speed Adjuster system with wider range 22 click low speed adjustment.
Midvalve design for supportive low speed compression with plush small bump performance (no need for lock-out lever).
High speed adjustment - Internal Shim Stack tuned to leverage cuvre of linkage and rider needs.
Revalvable high speed shimmed compression adjuster system to tune out high speed harshness and dial in bottoming control
Low speed rebound adjustment - 16 clicks low speed adjustment and revalved high speed shim stack to match rider weight and spring rate.
Suggested spring rate based on rider weight and bike leverage supportive feel and maximized performance
Optional:
Shape factor bottom-out bumper ($15.95)
Hard coated aluminum IFP with bleed screw ($29.95)
Reduced Friction bottom out control 1.50 inch spring collars ($54.95)
Reduced Stroke (2.5, 5, 7.5mm) spacer additional ($24.95)
see below to add to mods:

The Van R requires requires a compression adjuster style new upper for mods to be performed.
Damper Modifications apply to:
| | |
| --- | --- |
| | |
| Performance/Van RC | Bomber CR |
VanRc Shape Factor Bottom-out Bumper

Fox VanRC

Modified Compression Adjuster System

Fox VanRc/Bomber CR

Speed Sensitive Damper (SSD) Modifications
and
Tuning/Revalve/Rebuild

Shock must be sent in to receive modifications.

Price $249

options shown below

options shown below

Order Here and Send Shock for Modifications

Price $249
VanRc/Bomber CR Modifications
The VanRC is Fox's redesigned DHX that has the the Propedal valve removed and replaced it with the low speed threshold of the Belleville spring style valve, this setup limits the high speed tuning adjustment of the valve and with a very limited low speed adjuster range it is difficult to find a good setting. We convert the compression adjuster valve to a shimmed system for infinite tuning options and a smooth transition from low speed to high speed without that harsh feel. This makes the VanRC a true speed sensitive damper but with emphasis on pedal performance with our midvalve shim arrangement on the main piston(what we call supportive low speed compression).
We have developed a modified version of VanRC valve that uses shimmed high speed valving and a wider range low speed adjuster for more sensitive low speed performance and more progressive high speed damping feel while still allowing it to blow-off on square edged bumps. This now allows us to revalve the main piston valving to complement redesigned adjuster system. We also provide a wide range of bottom-out bumpers that match the end stroke needs.
Shape Factor Bottom-Out Bumper

FoxVanRC Speed Sensitive

Shape Factor Bottom-Out Bumper

Add option here

Small, large stroke and custom for more progressive feel for less progressive linkages.

Price $15.95

Fox VanRc/Marzocchi Bomber CR/Fox DHX
Improved IFP's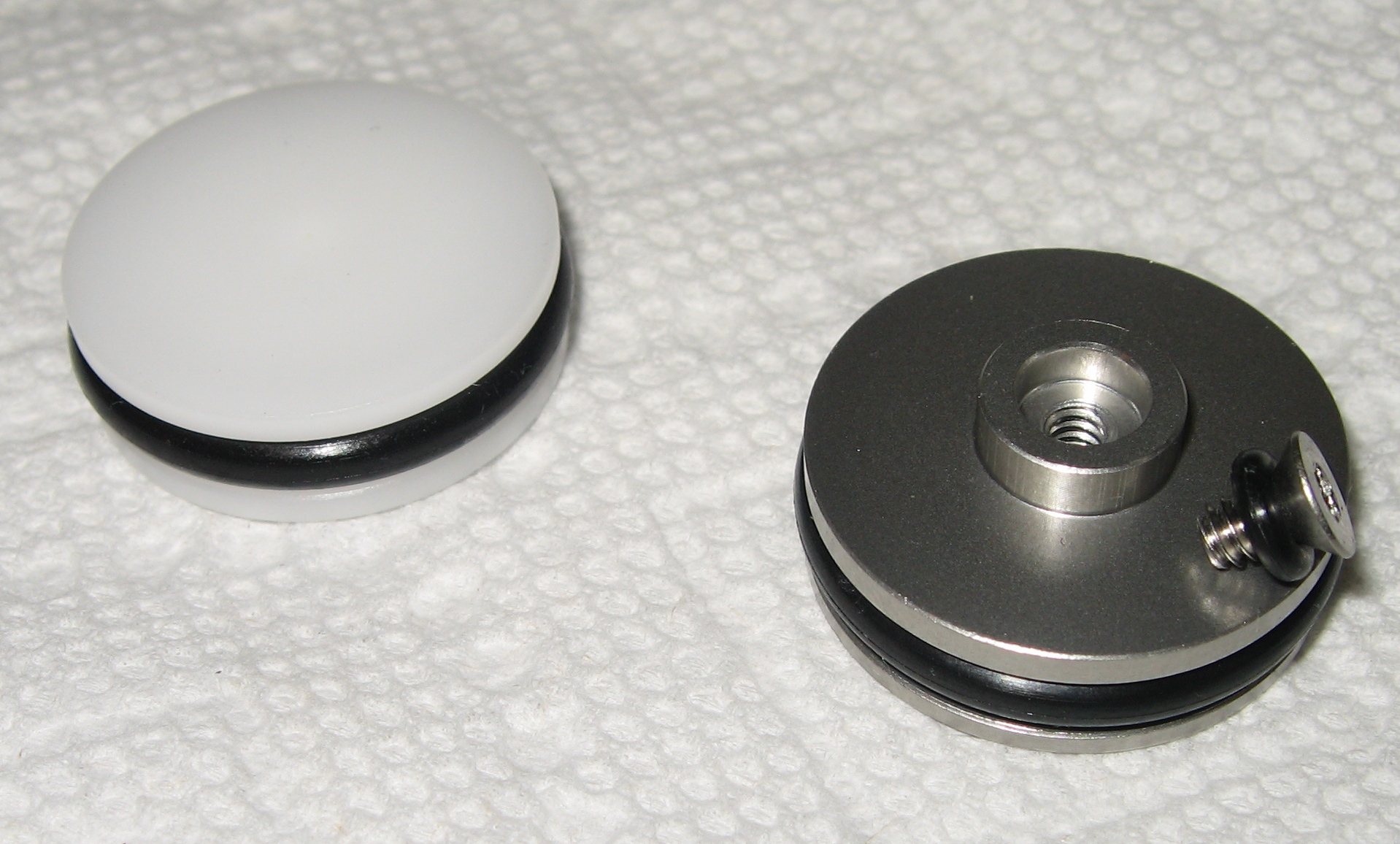 After 2 or 3 years of riding the Internal Floating Piston
in the Fox DHX reservoirs begins to wear and allows the IFP to tip in the reservoir
and allow air and oil to leak between them.
The VanRc's IFP are made of plastic and do not provide a bleed screw, these are always recommended to be replaced.
This replacement IFP has been redesigned with a wider land and tighter tolerances and prevents this from happening. It is also hard coat anodized to prevent wearing out.
We may suggest you replace the stock IFP when we inspect your internals or
replace it now to prevent a blown shock in the future!
Add option here
Price $29.95

RC/CR Shock 1.50 inch diameter
Shock spring conversion Kit

Friction reducing collar for plusher feel
Avalanche style Shape Factor Bottom-out Bumper System
Adds ramp up to linear linkages to resist bottoming
Eliminates spring rubbing on damper body
Makes AVA springs and Rockshox's new light weight metric springs fit!
$54.95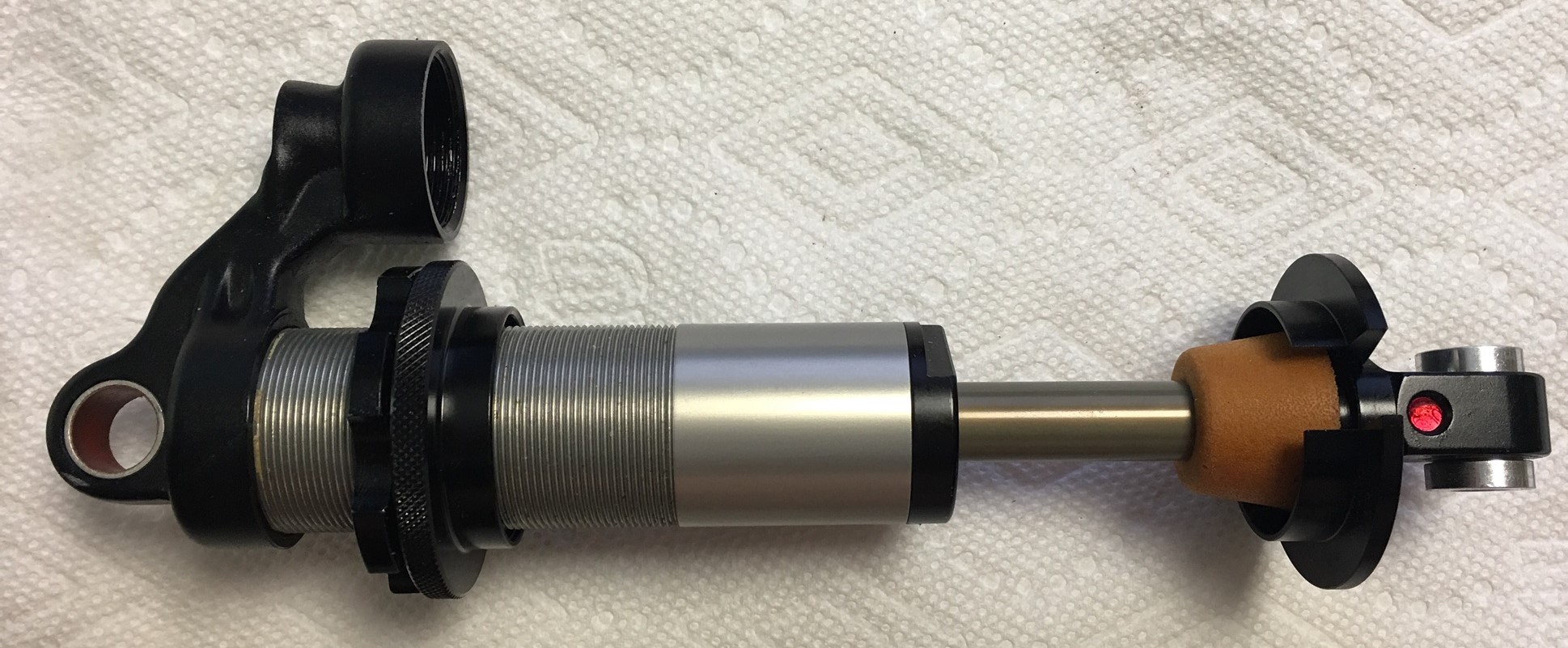 Need your shock stroke shortened?
Custom Shaft spacers

Available in 7.5, 5, 2.5 mm
Under bumper for stock collars, under spring cup collar for 1.5 ID conversion Kits
$24.95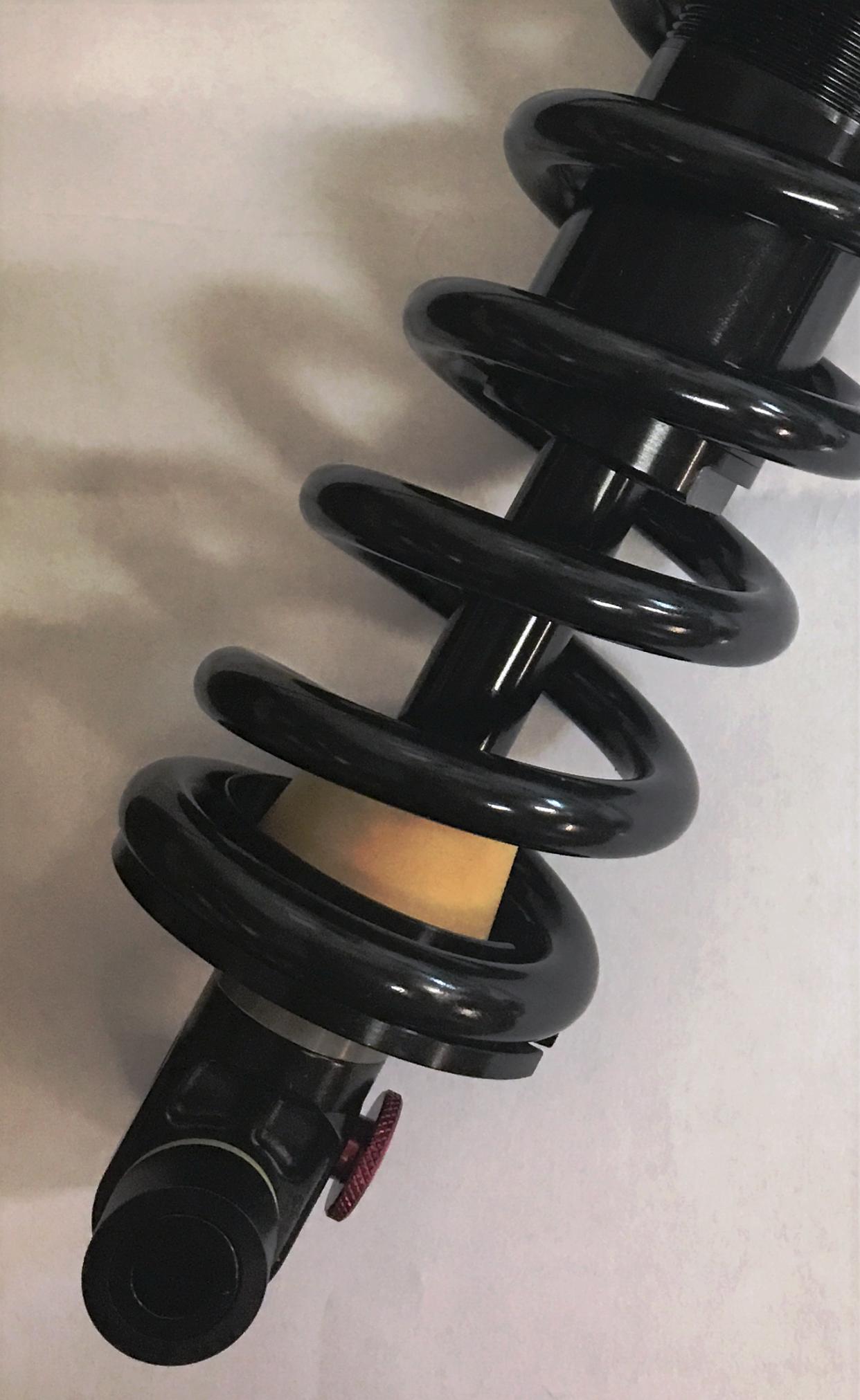 techinfo@avalanchedownhillracing.com