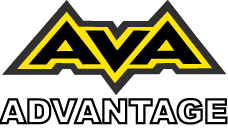 5th Element/Revox/X6 Coil Over Speed Sensitive Conversion
Convert your old coil over 5th, Revox, or X6 to Speed Sensitive Damping (SSD)

Rebuild, Converted to SSD, and custom valved
for $229

Modification to beginning and ending stroke adjusters to independent high and low speed compression adjuster system on the 5-way and 6-way shocks

3-way and 4-way shocks are converted to a speed sensitive compression adjuster

Includes typical wear parts - low stiction shaft seal, dust scraper, shaft bushing, reducer DU bushings, o-rings and new shape factor anti-bottoming bumper

Assumes shock is in good mechanical condition i.e. no dents in shaft, cracked bridges or broken eyes, and able to maintain air pressure

Nitrogen charged, no more messing with air pressure, speed sensitive damping is not affected by the reservoir pressure

Custom Valving set-up for rider ability, type of terrain,and frame linkage rates

Progressive high speed rebound set for spring rate to optimize the free bleed system.

Not available as self install kit

send your shock to Avalanche and get the Avalanche Advantage
Progressive 5th Element/Revox/X6 Speed Sensitive Damper (SSD) Adjuster Kit and Revalve/Rebuild
Swinger(discontinued)
Shock must be sent in to receive modifications.
Price $229
Order Here and Send Shock for Modifications
Progressive 5th Element 3-way /Swinger 4-way Speed Sensitive Damper (SSD) Revalve/Rebuild
Shock must be sent in to receive modifications.
Price $219
Order Here and Send Shock for Modifications
Before:

After:
bumper shown upside down for clarity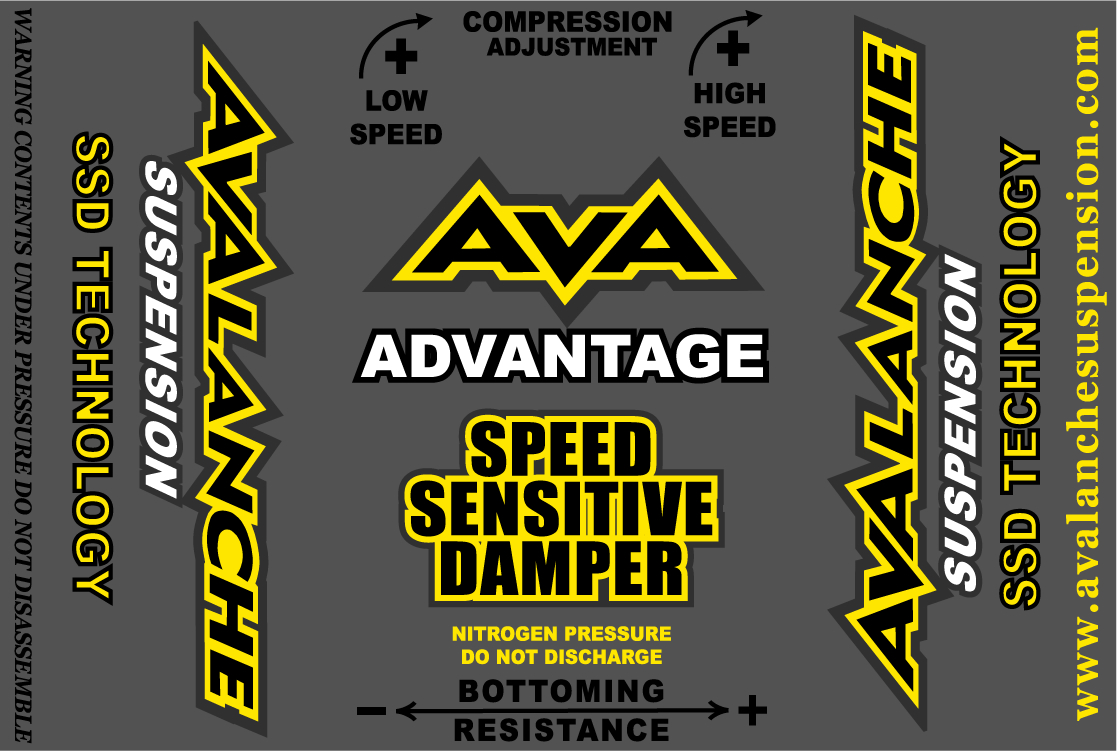 New shock Decal available for your 5th Upgrade
Download: What's been Done and a Set-up Manual (9.53 mb)
What riders say:
Hi Craig,
I had my 5th Element rebuilt earlier in the year. I have been meaning
to email you to let you know how pleased I am with it.
Holy crap! Compared to the original 5th Element, the rebuilt shock is
super plush, super responsive. I've been riding Santa Cruz v10s for
about 4 years with 5th Elements, and the difference between the shocks
is amazing. The v10 is truly a different bike now.
I raced the bike all season, and never, not once, did I bottom out the
shock. Yes, the shock has that peculiar ding-ding sound, but I'm
guessing that's the blow-off. But through drops, rock gardens, and a
few days in Whistler, the shock was incredible. No problems, either.
Set it and forget it.
I run Fox DHX 5.0 on my other freeride/DH bikes, and compared to the
Avalance-rebuilt 5th Element, the Fox feels stiff and unresponsive. I
like the Fox, but I really like the Avi-built 5th.
I have one more 5th Element, and next season, I plan to send it in to
get rebuilt. I also may send in my 888 for a rebuild.
And if I'm ever looking to buy a new shock/fork, I'll definitely give
Avalanche a serious look.
Thanks for making a great product!

Craig,
I got out on the trails this weekend with my newly rebuilt 5th 3 way and it
feels like a whole new bike. Just wanted to say thanks and let you know I
plan on replacing this with a cubbie sometime next season as I'm sure its
going to feel even better.
Thanks!

Craig,
I posted up a gushing review of your upgrade over on MTBR. I can't say that it is perfect, but from it's origin to the current state of the shock is night and day.
What surprised me the most is that I am actually favoring this shock for all around riding.
I thought my Push tuned RP3 was nice. This shock is so plush that it blows the RP3 out of the water.
Hats off on the conversion kit and thanks for putting up with me through the setup period.
After riding this shock I can definitely see another Avalanche shock in my future.
thanks
| | |
| --- | --- |
| | Eliminates SPV piston and replaced with a tapered shim stack revalved for speed sensitive damper piston set-up. |
| | New low speed compression adjuster to replace beginning stroke adjuster screw, increases range of low speed adjustment from firm to super plush. |
| | New higher rate spring, reconfigures end of stroke adjuster to a high speed adjuster with a rate adjusted blow-off valve. |
| | Improved common bleed rebound circuit for more lively feel and increased lift over jumps, improved rebound adjustment with modified rebound needle profile and machined shaft bolt to accept a more progressive tapered rebound valving shim stack. |
| | Improved bottom out bumper for smoother full stroke, bottom of bumper shown to see shape factor taper. |
| | New and inproved seals, DU bushing and dust wiper to reduce stiction |
| | Improved teflon insert bushings for increased wear and tighter fit. |
Reviews and Comments:
I don't know that it was a matter of any single feature of being better so much as the care and attention to the whole process, from the design of the bottom out bumper, to Craig's phone call to me, his selection of the shim stack, the nitrogen recharging, and whole rebuilding process. The overall effect is that the Avalanche Advantage rebuilt shock has made my simple single-pivot Matador feel like a new bike. It is composed and controlled at all times, whether I am on loose, technical climbs, whooped-out moto trails, or pinner descents. The bike feels much more lively now, easier to manual and pump through turns. I'm still in the early stages of getting back into the riding and the trails drying out, but I haven't yet felt it bottom out. Despite Craig's warning that I could not have one bike to do it all, the Matador is now a far more well-rounded ride than I had ever been able to achieve with my ham-fisted "tuning" of worn-out shocks. Read More Here:

What riders say:

Hi Craig,

I had my 5th Element rebuilt earlier in the year. I have been meaning
to email you to let you know how pleased I am with it.

Holy crap! Compared to the original 5th Element, the rebuilt shock is
super plush, super responsive. I've been riding Santa Cruz v10s for
about 4 years with 5th Elements, and the difference between the shocks
is amazing. The v10 is truly a different bike now.

I raced the bike all season, and never, not once, did I bottom out the
shock. Yes, the shock has that peculiar ding-ding sound, but I'm
guessing that's the blow-off. But through drops, rock gardens, and a
few days in Whistler, the shock was incredible. No problems, either.
Set it and forget it.

I run Fox DHX 5.0 on my other freeride/DH bikes, and compared to the
Avalance-rebuilt 5th Element, the Fox feels stiff and unresponsive. I
like the Fox, but I really like the Avi-built 5th.

I have one more 5th Element, and next season, I plan to send it in to
get rebuilt. I also may send in my 888 for a rebuild.

And if I'm ever looking to buy a new shock/fork, I'll definitely give
Avalanche a serious look.

Thanks for making a great product!


Craig,

I got out on the trails this weekend with my newly rebuilt 5th 3 way and it
feels like a whole new bike. Just wanted to say thanks and let you know I
plan on replacing this with a cubbie sometime next season as I'm sure its
going to feel even better.

Thanks!


Craig,
I posted up a gushing review of your upgrade over on MTBR. I can't say that it is perfect, but from it's origin to the current state of the shock is night and day. What surprised me the most is that I am actually favoring this shock for all around riding. I thought my Push tuned RP3 was nice. This shock is so plush that it blows the RP3 out of the water. Hats off on the conversion kit and thanks for putting up with me through the setup period. After riding this shock I can definitely see another Avalanche shock in my future.

thanks

techinfo@avalanchedownhillracing.com